Our study is simple, we take a chapter a week (sometimes more) and then come together to discuss.  Scripture is the  backbone to our understanding of what we read and we trust in the Power of The Holy Spirit to illumine our thoughts and discussions as we discern God's Word.
MEETINGS TIMES

MONDAYS at 6:00PM in room 3202 
(upstairs)
(AND/OR)

WEDNESDAY'S at 7:00PM - room 3102
(downstairs)
White's Chapel UMC - Adult Education Building
185 S. White's Chapel Blvd., Southlake, Texas 76092
​​
2018 Fall-Winter Study
begins Mon (Oct. 22nd) and Wed (Oct 24th)

Same study, two different meeting times, pick one or both!
"Parables"
by John MacArthur
The Mysteries of God's Kingdom Revealed Through
​​2019 Winter-Spring Study
begins January 2019 (specific dates TBD)

Same study, two different meeting times, pick one or both!
"Experiencing God"
by Henry Blackaby
Knowing and Doing the Will of God
NOTE: This is the Revised and Expanded version
​​2019 Summer Study
begins May 2019 (specific dates TBD)
Wednesday Night only @ 7PM
"Tower of Babel: The Cultural History of Our Ancestors"
by Bodie Hodge


"These were the families of the sons of Noah, according to their generations, in their nations; and from these the nations were divided on the earth after the flood."  Genesis 10:32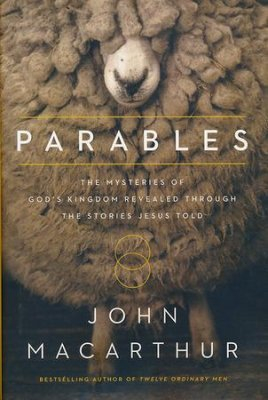 Jesus was a master storyteller, and the parables He told were ingeniously simple word pictures. Some of them were no more than fleeting remarks about commonplace incidents, objects, or persons. In fact, the most compact of all Jesus' short stories does not even fill a complete verse of Scripture. Yet the all were filled with profound spiritual lessons that He wanted His listeners to hear and understand. Jesus told these parables so they would clearly comprehend His message about the kingdom of God and the reason He had come to earth. ​
When you open this book, you'll find you aren't just reading.  No, you are being remade, reoriented, restored from the frustration of what you may have known as stale religion.  Captured not by a concept by by your Creator, reborn in relationship. 
Here's the Experiencing God that has aready impacted millions of people globally, and it is ready to lead you again - or for the very first time - into an experience with the one True God.  Carefully listening to His voice will anchor you in His plan, and set you free to live with boldness and freedom.
This is a study for the ages!  We pray you will join us as we experience God together through this study.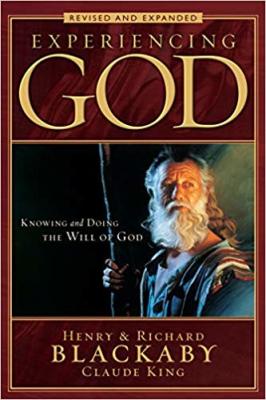 How many times have you skipped over the biblical genealogies when studying God's Word?  These vital links do more than just record ancient family chronicles - they reveal the founders for some of the earliest civilizations known to history.   
We will study the remarkable records of ancient nationas and early historians related to Babel, trace back through time as ancestry studies are connected to the history of nations, and explore the connection between the longevity of the patriarchs and pagan ancestor worships.
Bodie Hodge, author, will address many of the controversies and criticisms of bhe biblical account of Babel by providing extraordinary research and biblical truths in separating fact from fiction about this compelling event.